Bark Rubbings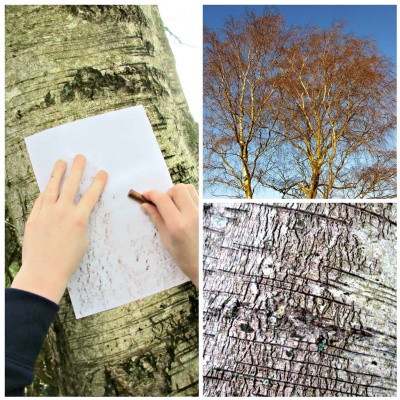 How many bark rubbings can you collect?
YOU WILL NEED:
paper
crayons or pencils
WHAT TO DO:
Lay your paper on a tree trunk and rub over the surface with a crayon or pencil. You will create a 'bark rubbing'. It will show you the pattern of the bark on your paper.
Use the ID resources below and see if you can identify which tree you have taken your bark rubbing from. As the leaves are only just appearing on the trees you may need to look carefully at the twigs and the bark to figure out which tree your rubbing is from.
You could start your own collection of bark rubbings; draw the twigs that go with the tree, collect one leaf to sticky tape to the page, write the name of the tree.