Egg Decorating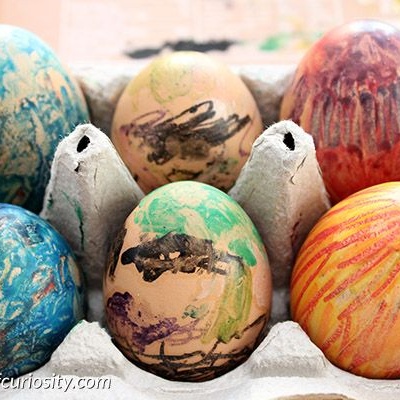 Decorate an egg for Easter! Use what ever you have at home.
Realistically we don't all have paints and small paint brushes at home also the children's eggs are unlikely to look like a delicately decorated egg at the end.
Before decorating the eggs it is a good idea to hard boil the eggs. This will make the eggs more durable. Also you don't need to waste food you can make some eggy sandwiches with the eggs the following day once you have had fun hiding them around the house for an easter egg hunt.
Here is an album of 'egg-spiration'
for some easy ideas for decorating eggs. Use what ever media you have around the house; crayons, coloured pencils, felt tip pens, regular lead pencil, biros!