Midfield KS1 Football Team wins cross-borough tournament!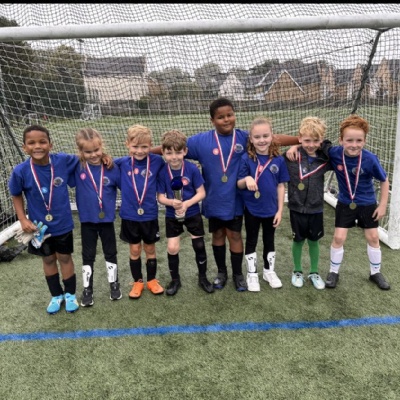 Midfield's KS1 Football Team comes 1st place in borough wide competition!
Despite a very wet day with difficult playing conditions, we are very proud of our mixed sex KS1 Football Team who proudly represented Midfield at the cross-borough football tournament in Bromley. The team came first in the tournament; a great way to 'kick off' this Autumn's football season! Mr Osborn (Headteacher) and Miss Barnett (PE Leader) shared how proud they were of the team who demonstrated our schools Core Values of Ambition, Collaboration, Fairness and Respect. Thank you to Bromley School Games for organising this wonderful opportunity for our pupils to participate!