Midfield's Annual Sleepover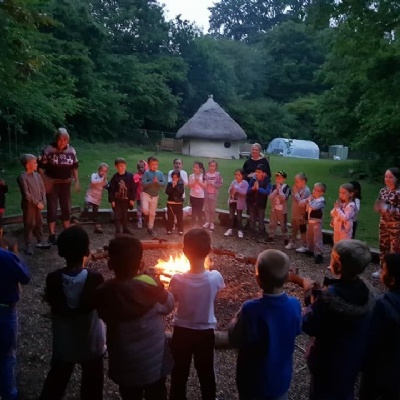 Year 2's Annual Year 2 Sleepover at Midfield
On Friday 25th May, Year 2 had their annual sleepover at Midfield Primary School. Children played games before heading off to the Celtic Hut. Here children sang songs around a bonfire and roasted marshmallows under the watchful eye of the teachers. Children then listened out for nocturnal animals before heading back to the hall for a warming hot chocolate. The eventful evening ended off with a movie, but most children were asleep before the movie had reached the half way mark!
A big thank you to Ms Clark, Ms Horn and Ms Broadbridge for sorting out the admin side and orders of the evening.
A big thank you to Mrs Viljoen, Mr Viljoen, Mr Frost, Mr Koziol, Ms Wedderburn, Ms Heselden, Ms Janzen and Ms Boost for hosting the event.