Roald Dahl Day 2019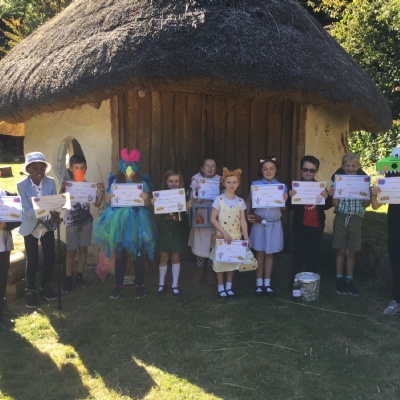 A fun filled Roald Dahl Day celebration for all!
Children at Midfield had great fun celebrating Roald Dahl Day this month by dressing up as their favourite Roald Dahl characters. This year marks what would have been Roald Dahl's 103rd birthday. Despite many of his books being written more than 50 years ago they remain a firm favourite among children and adults alike. Activities on the day included mystery readers, Roald Dahl Day quizzes and of course the traditional costume parade!
Pictured above are the year group costume winners, who all won a copy of a Roald Dahl book. Well done to all everyone that took part!