Guinness World Record Holder Visit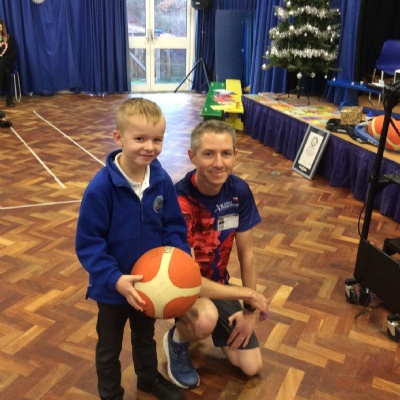 Midfield children were excited to welcome kev Howarth, Guinness World Record holder, to school on Friday. Mr Howarth came in to talk to the children about never giving up, after receiving a Guinness World Record this year for running a marathon in 3 hours 50 minutes - while dribbling two basketballs!
Mr Howarth shared tips with the children about how to overcome challenges when reaching for a goal and talked about the importance of commitment and training. He also gave a few lucky children the chance to give running and dribbling a try for themselves - which turned out to be much harder than it looked! Mr Howarth finished up by selecting a raffle ticket from our reading raffle pot and awarding them with a signed basketball to take home; well done to Teddy in year 3 for winning!