Healthy Lifestyles
Snack times in Nursery
Midfield Primary School holds a 'Healthy Schools' award and actively promotes and supports healthy lifestyles for all children.
Under the government's National Fruit and Milk Scheme, your child will receive a piece of fruit/vegetable each day and a small carton of milk. Water is freely available throughout the session. However we are happy if your child brings in their own piece of fruit and or named water bottle.
Please inform us of any food allergies/intolerances your child may have. Please do not send your child in with any foods or sweets.
We operate a self-serve snack bar which allows children to self-regulate and listen to their own hunger and energy levels, as well as building the skills needed to pour from jugs and control cups.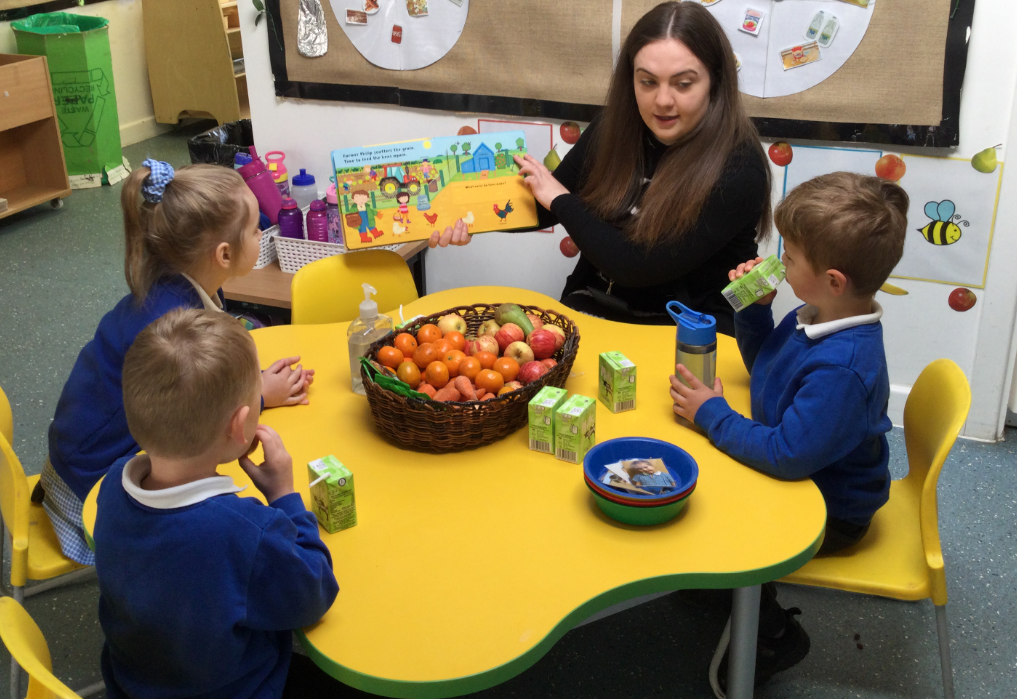 We use snack times as a way to teach an understanding of good hygiene with an importance placed on hand washing; a way to model manners and eating etiquette; as an opportunity to think about turn-taking and sharing fairly; to think about which foods are healthy for us and also as a social experience to talk with friends and teachers.
PLEASE NOTE: IF YOU DO PROVIDE YOUR CHILD WITH THEIR OWN SNACK...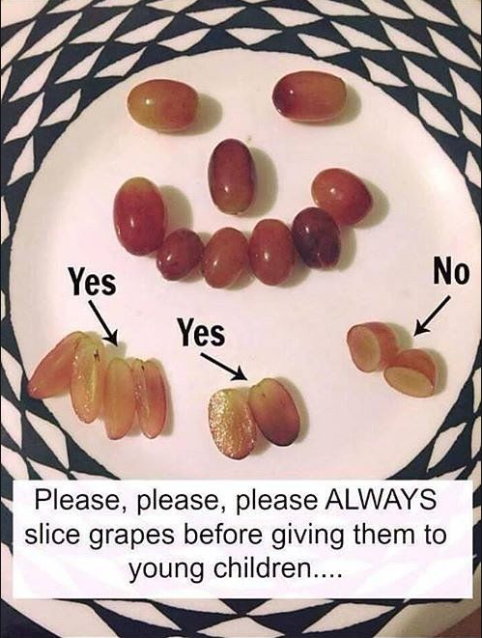 What is a healthier lunchbox?
Variety is the key to a healthier lunchbox. Making a lunchbox healthier and appetising to pupils does not mean that they miss out on all the things that they enjoy eating. It is all about getting a balance and good variety of foods over a period of time. No single food can provide all the essential nutrients that the body needs.
What does a healthier lunchbox include?
The 'Healthier Lunchbox Checklist' is based on the food groups of the Balance of Good Health, which promotes balance and variety. The purpose of the checklist is to ensure something from each of the food groups is included in the lunchbox, providing a better balance of nutrients, and that it includes a drink. Bright and colourful foods with different tastes and textures should be included. Fruit and vegetables do this naturally. If the food looks great, even if it is healthier, then the chances are that children will want to try it. There are many ways to keep the lunchbox exciting, for example adopt a colour theme for each day, take inspiration from holidays or different countries and foods that are in season or grown in the school/home garden.
Healthy Lunchbox Checklist
When choosing products for healthier lunchboxes, you should try to choose those lower in salt, fat and sugar.
Have you included…
A good portion of starchy food, eg wholegrain bap, thick sliced wholemeal bread, chapatti, pitta pocket, pasta or rice salad?
Plenty of fruit and vegetables eg an apple, satsuma, handful of cherry tomatoes or carrot sticks, mini-can of fruit chunks or small box of raisins?
A portion of semi skimmed milk or dairy food eg individual cheese portion or pot of yogurt?
A portion of protein eg ham, chicken, beef, tuna, egg or hummus?
A drink eg fruit juice, semi skimmed milk or water?
Please limit the frequency of crisps and chocolate biscuits
Please do not include…
Fizzy drinks and confectionary (sweets and chocolate bars)
School Meals
We provide good quality hot meals cooked on the premises by a dedicated team employed by Olive Catering.
There is no obligation for your child to have these meals and you may provide them with a packed lunch if you so wish.

Our students/families are able to choose on a daily basis whether or not they wish to have a school meal.

School meals are provided at £2.40 per day (£12 per week). We request payments are made in advance using the online payment system 'ParentPay'.

If you prefer, you can provide your child with a packed lunch which must be brought to school in a named container/lunch box.

Please do not send your child in with nuts or products with a high nut content or strawberries as we have children in school with severe allergies. We recommend only a healthy and sugar free lunch with a minimum amount of chocolate.

We encourage children to eat healthily. They are encouraged to drink water and to bring a water bottle to school for drinks throughout the day.