Healthy Lifestyles
Snack times in Nursery
Midfield Primary School holds a 'Healthy Schools' award and actively promotes and supports healthy lifestyles for all children.
Under the government's National Fruit and Milk Scheme, your child will receive a piece of fruit/vegetable each day and a small carton of milk. Water is freely available throughout the session. However we are happy if your child brings in their own piece of fruit and or named water bottle.
Please inform us of any food allergies/intolerances your child may have. Please do not send your child in with any foods or sweets.
We operate a self-serve snack bar which allows children to self-regulate and listen to their own hunger and energy levels, as well as building the skills needed to pour from jugs and control cups.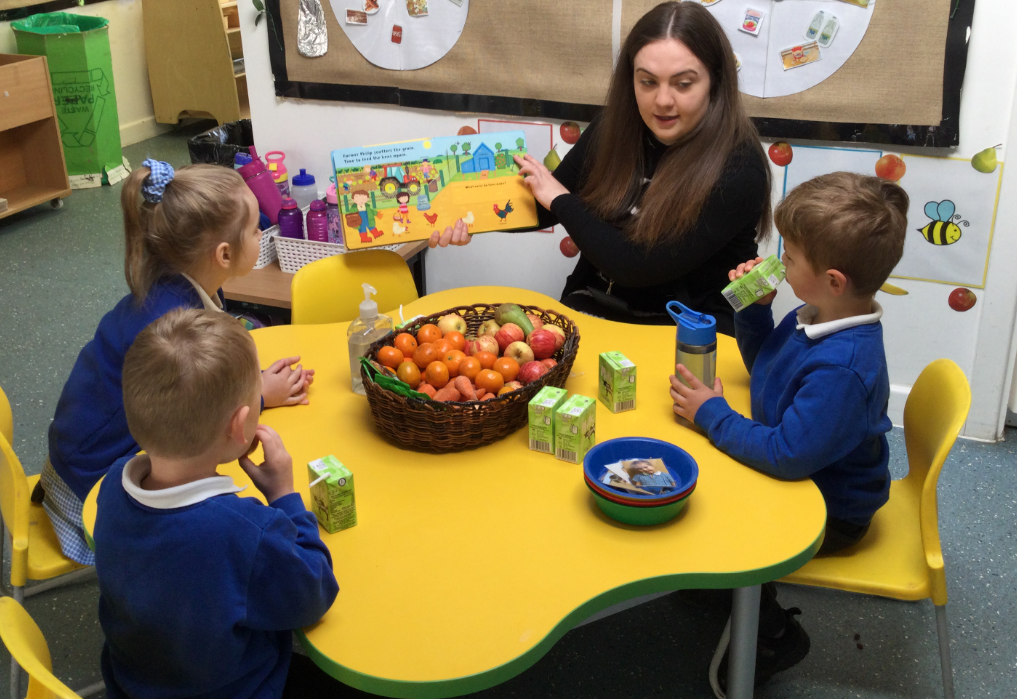 We use snack times as a way to teach an understanding of good hygiene with an importance placed on hand washing; a way to model manners and eating etiquette; as an opportunity to think about turn-taking and sharing fairly; to think about which foods are healthy for us and also as a social experience to talk with friends and teachers.
PLEASE NOTE: IF YOU DO PROVIDE YOUR CHILD WITH THEIR OWN SNACK...