Home Learning 2020
In light of the planned school closures we have prepared a bank of home learning for all children to complete.
All resources needed for this learning can be found under the pupil class page tab 'Home Learning' then 'Homework'.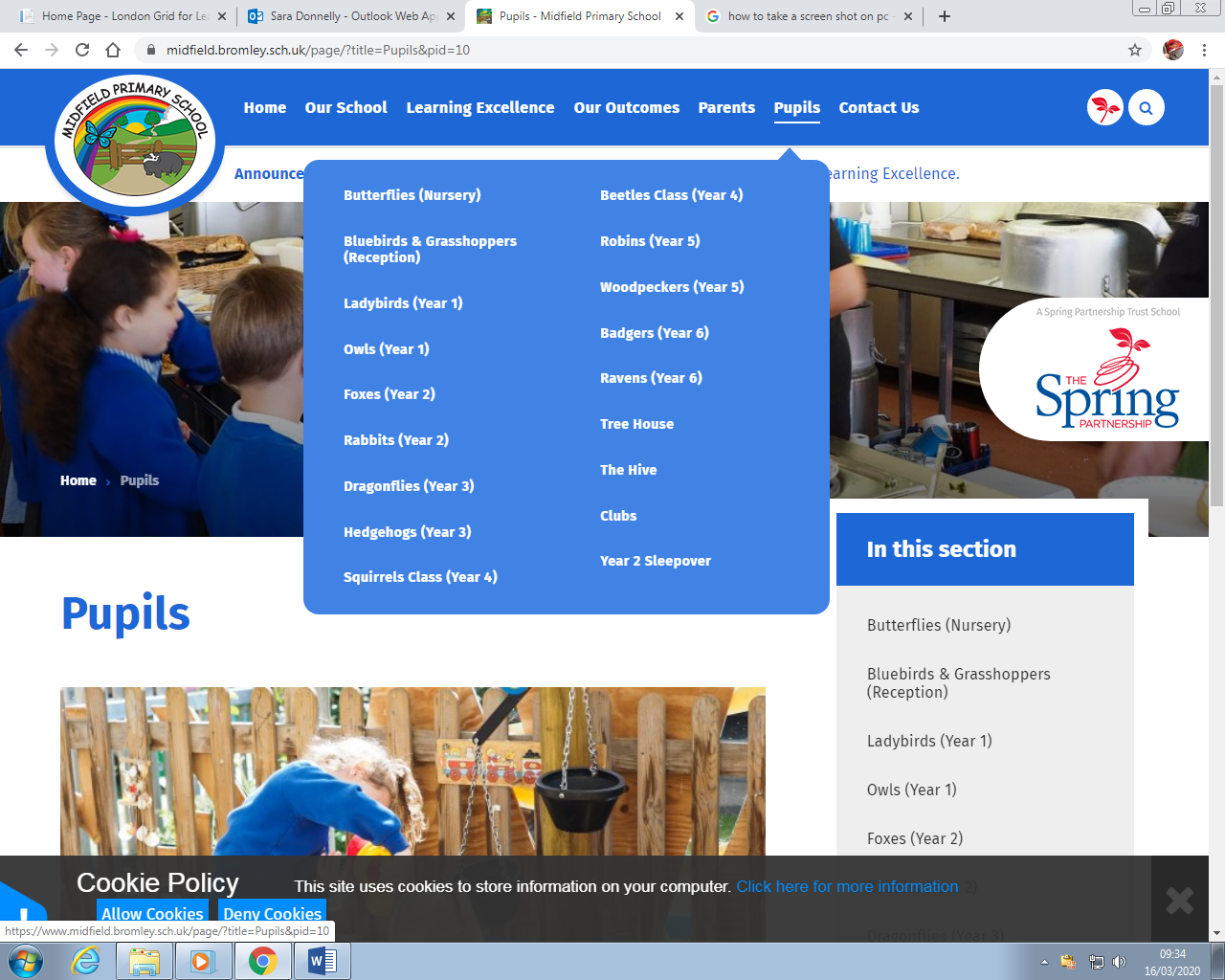 Please note that transitioning to new routines will take some time and children might find this stressful. What works for one family will not work for everyone and we therefore would advise embedding new routines and learning slowly, and putting your families well being at the forefront of all you do.
To support home learning we have compiled a list of online resources, which you might fine helpful over the coming weeks. Many of these are free or, due to the current situation, have opened up free subscriptions to help support children learning at home.
www.twinkl.co.uk/offer Enter code PARENTSTWINKLHELPS for a free months subscription
https://www.theschoolrun.com/daily-resources-programme Free two week trial with helpful learning resources
https://www.bbc.co.uk/bitesize/primary Free resources and videos
https://www.topmarks.co.uk/ Free learning videos
https://letstalkscience.ca/ Fascinating science learning at your fingertips
https://literacytrust.org.uk/family-zone/?mc_cid=1a89f05f20&mc_eid=1c40182e46 - Literacy trust is providing guidance for simple activities that will engage your children at home, while also benefiting their reading, writing and language development:
https://home.oxfordowl.co.uk/books/free-ebooks/ - Oxford Owl provide free books online:
http://www.cosmickids.com​ Helpful for destressing and calming
http://www.gonoodle.com A great way to get the children active inside
Each provider has a wealth of learning resources you can use to support your child at home.​