Learning Outside the Classroom - Forest School
Forest School sessions are well under way here at Midfield Primary School in both our Reception classes, starting with a teddy bears' picnic at base camp. Grasshoppers and Bluebirds will attend one afternoon each week.
What is Forest School?
Forest School is an opportunity for children to experience and explore their environment. Children are encouraged to develop their independence, improve their decision making skills, and raise their self-esteem through small achievable tasks and new learning opportunities.
Forest School at Midfield takes place in a designated area of the School grounds. Forest School sessions are run by qualified Forest School Leaders.
Forest School sessions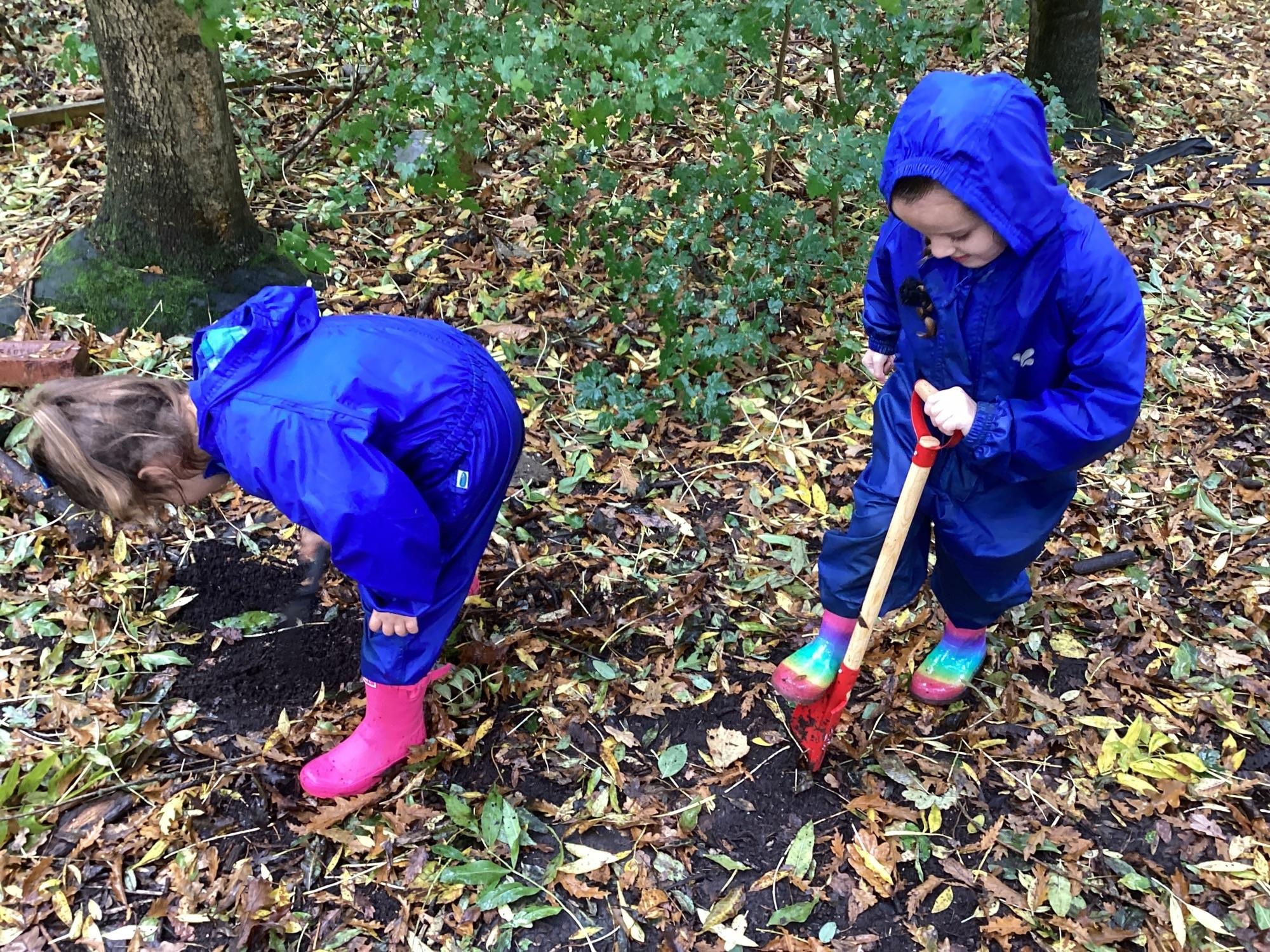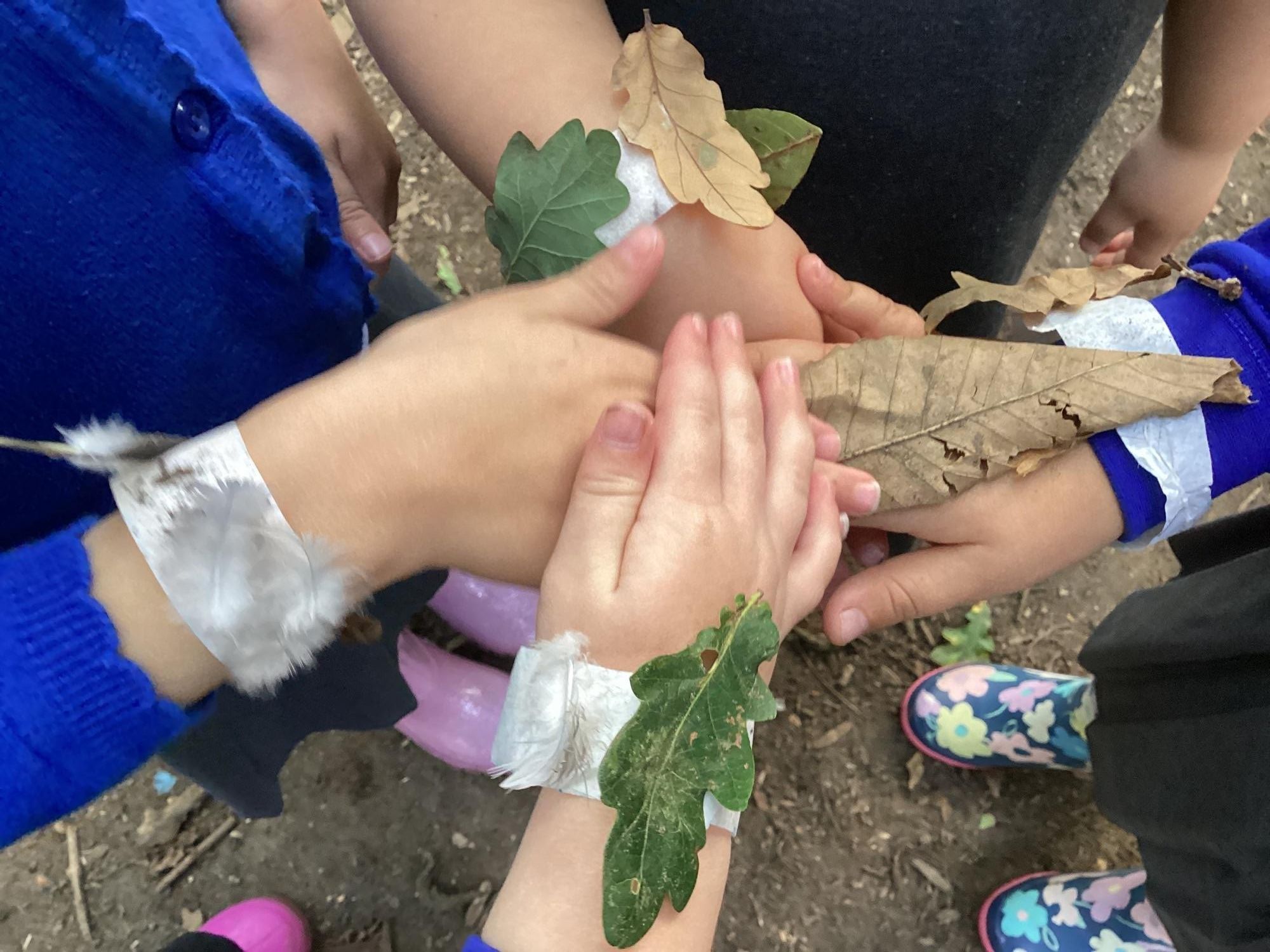 During a Forest School session the children are outside for just over an hour each week. When arriving at the designated site the children sit down at 'base camp'. Here the children are reminded of the Forest School rules, the activities for the session are explained and the children can choose their own activities. Children may enjoy such experiences as:
Hunting for minibeasts
Playing hide and seek
Making mud pies
Building dens
Making bug hotels
Digging for treasure
The session ends back at base camp' where the children reflect on their learning.
Go to our Photo Gallery section (see toolbar on your right) for more photos from Forest School.
"It's all about getting muddy!" (Bluebird child)

Bluebirds class were 'Forest bathing' - immersing ourselves in the sights, sounds and textures of our outdoor environment. We wrote a poem based on our discussion:

At Forest School, I can see...
Frost on the field
Brown leaves
Tall trees
A muddy, grey mat

I can hear...
Birds tweeting
A whistle blowing
Leaves crunching
Children playing

I can feel...
A rough, knobbly stick
A cold, ticklish leaf
A soft, wet feather
A hard, rough stone

I can smell...
Fresh mud
and
Soggy, old leaves

I can taste...
Crunchy, oaty biscuits
and
Sweet, chocolatey hot chocolate
Yum!
---
We also visit Scadbury Park Nature Reserve, right next door to the school, to visit the pond and the horses and to look for signs of seasonal change across the year. See our photo gallery for our latest visit.