Learning and Curriculum in Nursery
Our theme for this Term is 'If you go down to the woods today'
Summer 1 : This term our topic will focus on traditional stories and nursery rhymes. Each week we will introduce a new story and we will be looking at the different characters, the morals of the story. where they live and the sequence of a traditional fairy tale. We will explore theses stories and rhymes and implement it across all 7 areas of the EYFS curriculum. This half term our role play will help us develop a variety of skills including literacy, mathematics, imaginative & creative play as well as curiosity, independence and team work!
We look forward to hearing the children's exciting ideas and observing their interests, which will further inform our planning.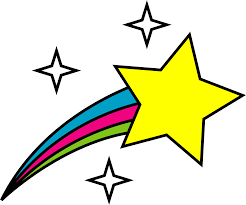 Literacy
This term we will continue with our set 1 sounds through Read, Write Inc. This term children will continue to be grouped into smaller groups which will challenge them appropriately. We will also continue to share letters and sounds activities in both whole class and key worker teaching. Children will be introduced to a new sound daily whilst developing their pre-phonics skills by exploring environmental sounds, musical instruments, body percussion, rhythm and rhyme, voice sounds and alliteration.
You can help them by sharing their home reading books with them each night and practising their letter sounds :)
Please see Read, Write, Inc set 1 sounds below:
Maths
This term we will continue to explore number strings daily through number songs and rhymes, shape recognition within our environment, counting with accuracy through child initiated learning, measure and capacity and modelling both positional and mathematical language in play.
Don't forget you can also keep up to date with your child's progress and what's going on via ClassDojo.