Learning in Year Two
Maths
At Midfield we follow maths mastery:
(https://www.ncetm.org.uk/public/files/19990433/Developing_mastery_in_mathematics_october_2014.pdf. )
All aspects of maths will first be taught using concrete materials, progressing onto pictorials and finally using abstract methods. This has been shown to be a fantastic method of building solid and secure mathematical understanding. Once this understanding is secure, children learn how to problem solve and reason. We aim to ground mathematical concepts in the real world to provide context and familiarisation.
During the summer Term the children will learn about the topics of time, position and direction temperature and measures alongside reasoning and problem-solving.
During the topic of time the children will learn to:
* sequence events in chronological order using language [for example, before and after, next, first, today, yesterday, tomorrow, morning, afternoon and evening]
* recognise and use language relating to dates, including days of the week, weeks, months and years
* tell the time to the hour and half past the hour and draw the hands on a clock face to show these times.
During the topic of measures (capacity and mass) the children will be taught to:
* read a scale.
* make comparisons between ml/l and g/kg
* solve problems involving capacity and mass
During the topic of position and direction the children will be taught to:
order and arrange combinations of mathematical objects in patterns and sequences

use mathematical vocabulary to describe position, direction and movement, including movement in a straight line and distinguishing between rotation as a turn and in terms of right angles for quarter, half and three-quarter turns (clockwise and anti-clockwise)
---
English
This term our focus texts will be Tell me a Dragon, The Story Machine and If all the World Were.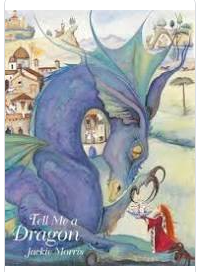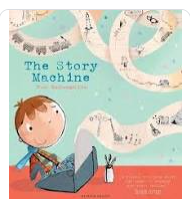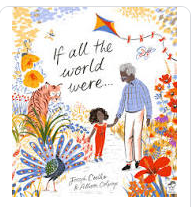 Tell Me a Dragon - A descriptive picture book conjures a world where everyone has their own dragon, exploring all their variety through lyrical text and beautifully realised illustrations.
The children will use this stimulus to engage in activities such as:
-Recount
-Missing poster character description
-Persuasive letter
-Create your own dragon egg (DT)
-Instructions
- If All the World Were
If all the World Were - A descriptive lyrical picture book about a young girl's love for her granddad and how she copes when he is no longer there.
The children will use this stimulus to engage in activities such as:
-Biography
-Autobiography
-Character description
-Poem
The Story Machine - An inspiring, uplifting narrative picture book about the simple joys of a typewriter in a world of hi-tech machines. A boy who is not good with his letters brings magical stories to life.
The children will use this stimulus to engage in activities such as:
-Non chronological report
– advert for typewriter
- Instructions – how to use a magic typewriter.
We learn about many different genres of writing, including letters, newspaper reports and descriptions. All the work across the year is linked to either the class story, or a shared class experience - we love providing children with experiential learning wherever possible to promote purposeful learning that they will better retain, long term. We also use foundation subjects for focused Big Writes.
We teach the children how to use a range of features within their writing including;
Capital letters / Finger spaces / Full stops / Expanded noun phrases / Similes / Adverbs / Conjunctions / Adverbials of time / Prefix and suffix words / Apostrophes / Joined handwriting using Teach Handwriting.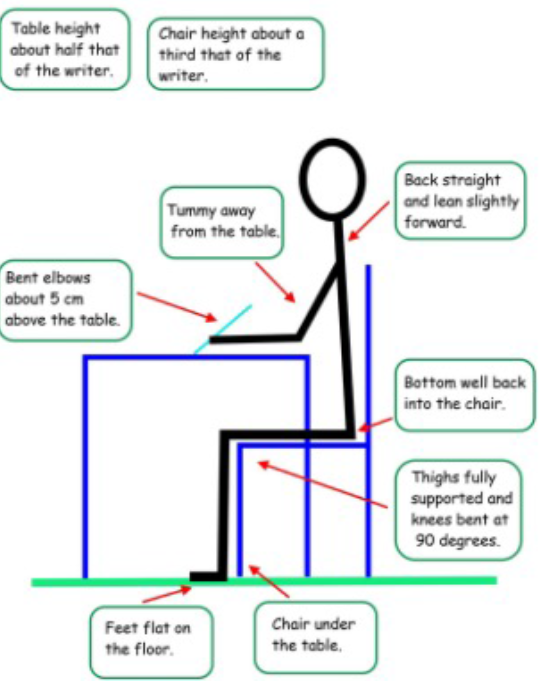 ---
---
The best way to support your child with their writing is to encourage them to complete their home reading!
---
Reading
In Year 2 reading is taught daily. Some children read with the class teacher during guided reading sessions in which children are taught a range of reading skills. Other children work in Read. Write. Inc. groups to help them with their segmenting and blending of words in order to develop fluency. We also have weekly whole class reading comprehension lessons where children learn to develop their retrieval and inference skills.
Each child is issued with a home reading journal and book, which should be read, signed off, and returned to school each week. Home reading is a hugely beneficial way of supporting your child's learning across the curriculum. The children are encouraged to explore a wide range of reading material and are given access to the school library books once a week and where possible we arrange trips to the local library and have themed weeks such as Book Week.
---
Foundation
History
This term we will be learning about significant explorers
The children will examine the following questions :
Who was Marco Polo?

How should we remember Christopher Columbus?

Who was Ernest shackleton?

Who was Ibn Battuta?

Who is Wonni Spotts and how does she compare?
---
DT
During this term our topic focus is 'Dips and Dippers'. We will learn:
To design, make and evaluate a product

To follow safe procedures for food safety and hygiene.

To demonstrate an understanding of where food comes from.

To peel, grate, mix, stir, fold and juice ingredients safely.
---
RE
Using the Discovery RE scheme of work, our lessons are wide-reaching and thought-provoking, asking questions such as 'Is it true that Jesus came back to life again?', 'How important is it for Jewish people to do what God asks them to do?' and 'Does going to a Mosque give Muslims a sense of belonging?'
During our studies the children are encouraged to respect and take account of a range of world views as well as making links with non-religious values that we adopt in everyday life.
This half-term we will be learning about the mosque.
The children will:
explore how meeting in a certain place could make me feel like I belong.

explain what happens when Muslims pray alone or at the mosque.

talk about how Muslims feel a sense of belonging when they are with other Muslims or when they pray on their own and say why this might be.
Science
This term our topic is 'The Environment'.
We will :
• understand investigate the effects of climate change.
* learn to make good decisions about our rubbish
* Identify and classify rainforest animals
* explain the importance of water conservation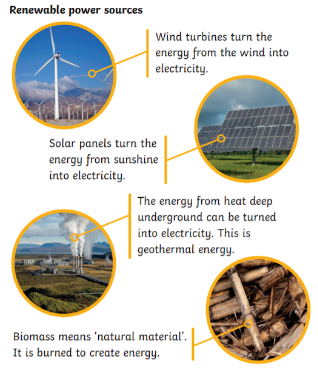 ---
Music
Our musical focus this half term is Tempo, Dynamics, Timbre and the children will be:
learning about tempo (speed). We will learn the different Italian terms for fast and slow and identify changes in tempo.
learning about pitch. We will learn to identify when the pitch rises and falls and how to use our voice to make different sounds.
learning about dynamics. We will learn the Italian terms for loud and quiet and use them to help us add expression to our singing.
learning lots of different ways to use your voice and decide which way is best for a particular song.
learning how to make music out of objects around the house and how to manipulate objects to create different sounds.
learning about the families and instruments of the orchestra. We will be listening to examples of what they sound like and nding out how all the instruments are played.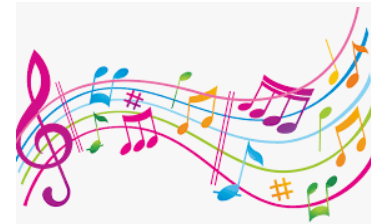 ---
P.E
Every term we will focus on teaching the children particular skills linked to the school's long term plan.
During this half-term our PE focus is multi-skills and athletics.