Music at Midfield!
WELCOME TO MUSIC AT MIDFIELD!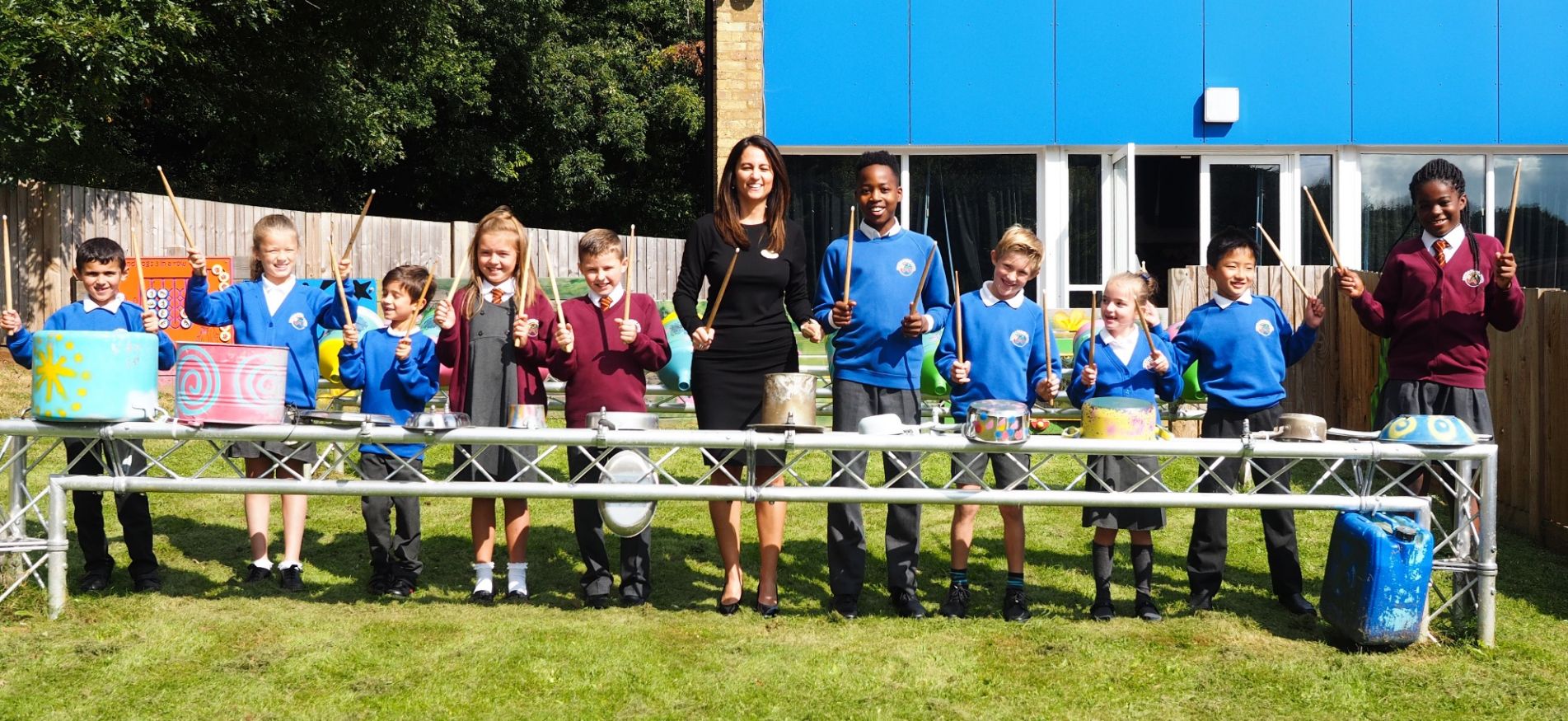 Here at Midfield, we are very proud to offer a truly exceptional Music Service. Our wonderful school choir who have grown exponentially since it's successful performance on ITV's Good Morning Britain a few years ago.
Since then, the choir has continued to perform at local and national events, including borough-wide recitals. They perform regularly for members of our wider community and in addition to performing at local events during the Autumn Term 2023, are scheduled to perform at the O2 in the Spring 2024 and the Fairfield Halls near Croydon in Summer 2024.
In addition to the high quality vocal strategy in place at Midfield, all pupils at Midfield also have the opportunity to learn an instrument. Working very closely with the Bexley Music Education Hub, children at Midfield benefit from an instrumental music curriculum, delivered by highly effective subject specialists, which commences in Year 3 and continues throughout the remainder of their time at primary school. All children participate free of charge as this is a core part of our curriculum offer.
Furthermore, individual and small group instrumental lessons are available for those that wish to pursue their talents and interests further. The instruments we offer include: cello, violin, viola, trumpet, trombone, flute, oboe, recorder, clarinet, piano, keyboard and percussion. We are currently planning on increasing the number of instruments we offer, so do keep checking here for further updates!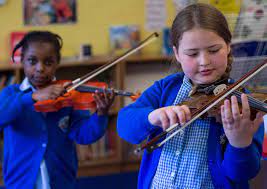 Research has shown that learning a musical instrument not only improves study skills such as dedication, practice and commitment, but that it also has impact on learning generally across all curriculum areas. Additionally, learning a musical instrument gives learners an opportunity to be creative, to perform and to be confident and is proven to have a positive impact on mental health and well-being. At Midfield, we recognise this and thanks to the government's First Access programme and commitment to the National Music Plan, working collaboratively with Bexley Music Education, all pupils will have the opportunity to learn an instrument as part of their curriculum studies as a whole-class.
In 2023-2024, the following instrumental curriculum programmes are taught:
Year 3 - Violin
Year 4 - Clarinet
Year 5 - Trumpet/Trombone
Year 6 - Samba Percussion
If your child is interested in learning to play an instrument in a small group, and is currently studying at Midfield in Years 3 – 6, please speak with Miss Adams or Mrs Eede, our Music Leaders after school, or alternatively email them at admin@midfield.bromley.sch.uk
Please note however, our specialist music teachers do get booked up very quickly at the beginning of the Autumn Term; in the event where we have too much interest in a particular instrument, your child will be added to the waiting list and you will be informed should a space become available. However whilst waiting, where possible, your child will be offered an alternative instrument within the same orchestral family.
Costings and Payments
First Access Whole-Class Teaching – no fee to parents.
Small Group Instrumental Tuition: tbc
Instrument Hire: Instruments can be hired from Bexley Music. Prices vary but for most instruments are in the region of £90 per year. Unfortunately, the school and Bexley Music are unable to lease Drums, Pianos or Guitars. However, we can refer you to alternative providers to purchase guitars, practice keyboards and drum pads.
What if we as a family cannot afford the lessons?
As we are committed to ensuring equal access to these opportunities for all of our pupils, for any pupils who have been eligible for Free School Meals whilst in KS2, the school may be able to subsidise small group instrumental tuition to make this wonderful opportunity affordable and accessible to all our parents/families.